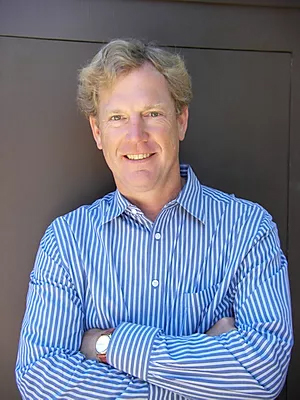 When I think about who I want representing me in government I look at more than just how closely a candidate's views mirror my own. Granted, that's an important factor. But there's something even more important.
I want a candidate who will probe the issues, push on the accepted wisdom, and listen to all voters and interest groups but always keep the bigger picture in mind. Because we're in this for the long haul, and that's where the bigger picture becomes the one that matters.

In our State Senate District the candidate I know will serve us best is Mike Brownrigg.

I've known Mike for years, as a colleague I like to consult on issues — Burlingame, where he serves on the city council, is very similar to San Carlos where I serve — and as a friend.
When I run into him on the council circuit — those events and meetings to which council members from all over the county gravitate — I'm always impressed by the thoughtful and insightful questions he asks and the clever-but-practical solutions he proposes. I can't tell you the number of times I've listened to him speak and then said to myself "I wish I'd thought of that."
His insights don't just come from being a bright, committed public servant of many years experience. Mike cares about people, all kinds of people, and while he knows how challenging it is to balance their competing interests he's committed to making sure government serves the community and treats everyone fairly.
Mike will do a great job representing our district in Sacramento. Please join me in getting him there by voting for Mike Brownrigg in this primary election.